Our services are targeted at helping our clients achieve their business goals. We believe that only when our clients succeed do we succeed. Our services teams follow the guidelines developed by leading industry services institutes/associations to ensure that generally accepted standards are maintained (ICMCI, PMI, APICS, IIBA). These services include, but are not limited to: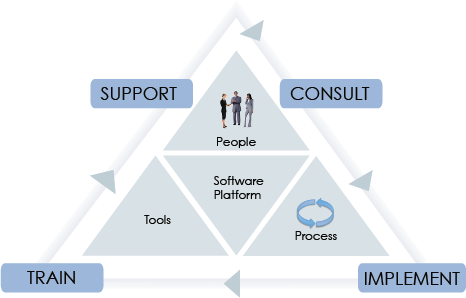 Our consultants offer advisory services and leadership/management training to our clients. We will work with your teams to define the scope of work through effective information gathering techniques, perform data analysis, present recommendations and prepare implementation plans for the solutions per mutual agreement.

Our project managers ensure that projects are delivered on time and on budget, in close collaboration with your teams. We will take as much leadership during implementation as is required by our clients.

Other services include IT strategy formulation, IT business integration and IT operations management.

We offer training at all levels of the organization; shop floor to executive management.

We will support all our systems and/or projects as required by our clients.