Trisential Solutions Inc.(TSI) is dedicated to Customer Service Excellence, as measured by our ability to help our clients to innovate, improve processes and manage operations to maximize ROI; it is the key principle that guides our mission.

We offer enterprise solutions and services across multiple delivery platforms. Depending on customer demand, the solution can be deployed on customer infrastructure, remotely managed by our team or available as a cloud solution (SaaS).

We focus on effective integration of the three critical success factors necessary for delivering sustainable business results:



PEOPLE

Setting the vision, mission, goals

Applying insight in solving problems

Developing and utilizing knowledge models

Building the teams that deliver the results

Training and education

PROCESS

Methodologies

Frameworks

Workflows

Solution architecture

Industry best practices

TECHNOLOGY

Information technology

Enterprise infrastructure

Industrial technology

Social media analytics

Mobile computing
Our experience base was built through interventions and projects across most major industries, reinforcing the unique insight of our PEOPLE, the flexibility of our PROCESSES and the robustness of our TECHNOLOGY (See Reference for details):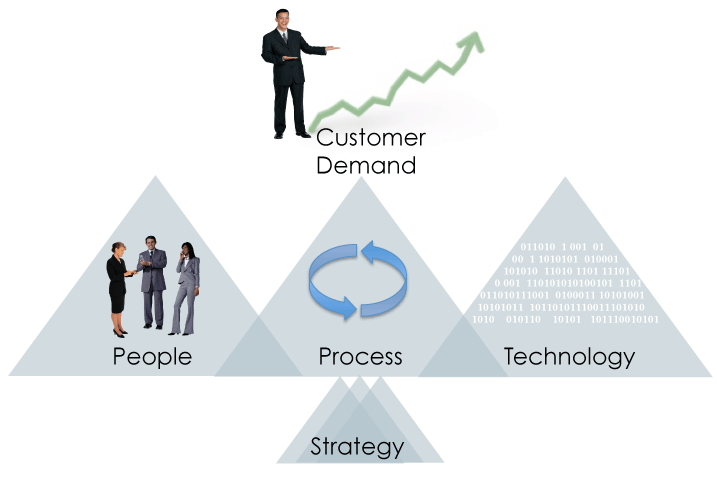 The TRISYS Enterprise Solution is available either on-site or cloud-based as integrated business resource management solutions. TRISYS solutions target core business processes with a fully integrated business processes including ERP, CRM, SCM, as well as advanced predictive analytics. TRISYS also provides exceptional management of a distributor's two most critical business assets, i.e. inventory and accounts receivable. Each of these assets and its supporting peripheral business processes translates directly into profits earned or lost in this highly volatile competitive business environment.
We focus on high-growth and midsized autonomous business units who use TRISYS to run more efficiently in terms of operating costs and effective resource optimization. TRISYS simplify operations; improve processes and offers real-time information to enable increased focus on core business issues and performance improvements.

TRISYS is a natural solution for any distribution environment, delivering advanced resource management functionality with the ease of clicking a button. Our credentials were earned across the following industries:
Automotive

Chemical

Computer

Consumer Products

Direct Sales

Distribution

Fashion/Clothing

Financial

Food Processing

Forestry

Hardware

Heavy Equipment

High-Tech

Industrial Products

Legal

Lumber Products

Manufacturing

Medical

Mining

Paper & Pulp

Pharmaceutical

Retail

Services

Supermarket/Chains

Textile

Transportation

Waste Management

Wholesale